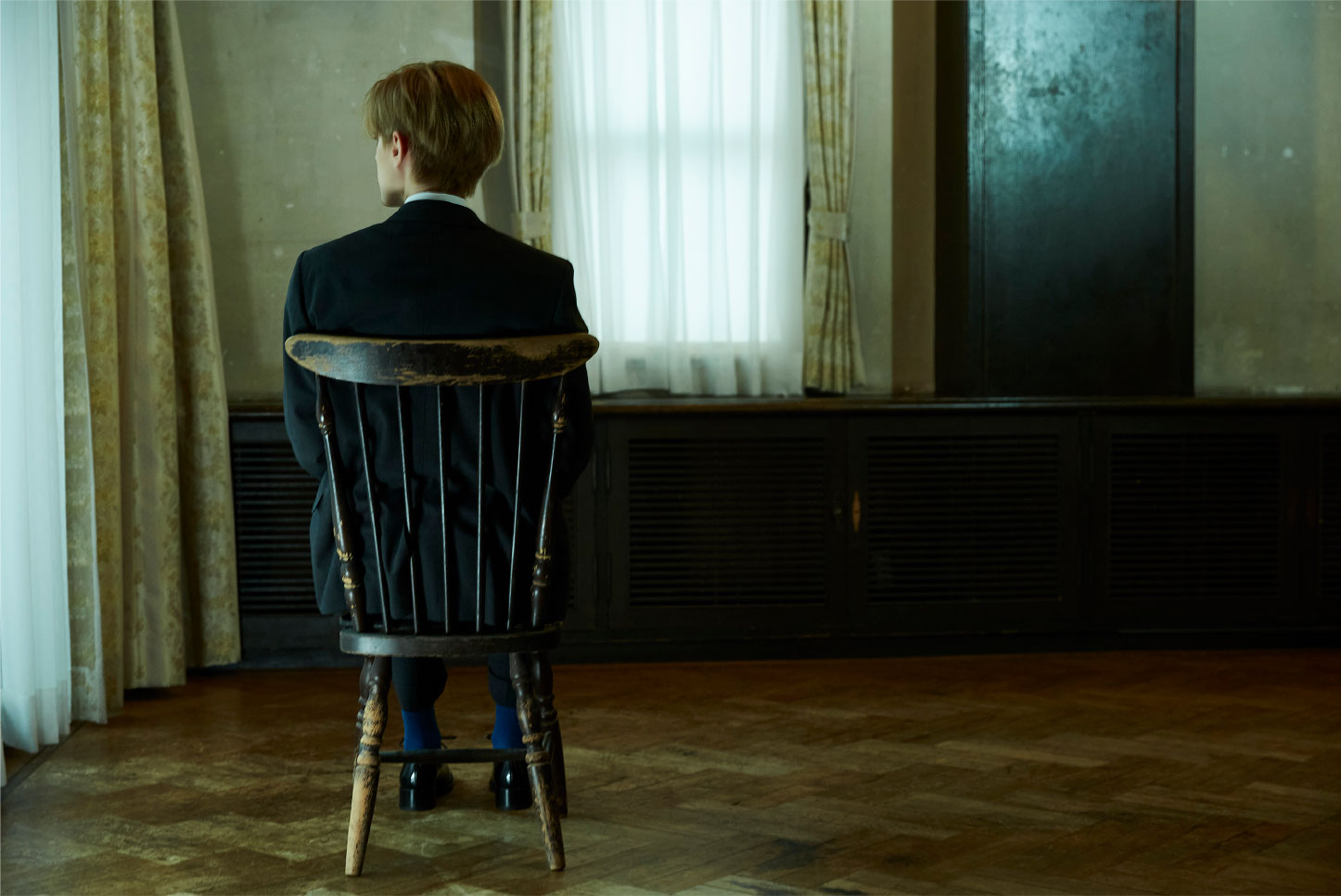 究極のソックスとは?
100年以上の歴史を持つ靴下の産地・兵庫県加古川市。
伝統と革新が脈々と受け継がれるこの地に工場を持つ、1982年創業のソックス専門メーカーが辿り着いた
"究極のソックスとは?"という言葉。
その使命を体現したのが2022年にスタートした<RANGL>です。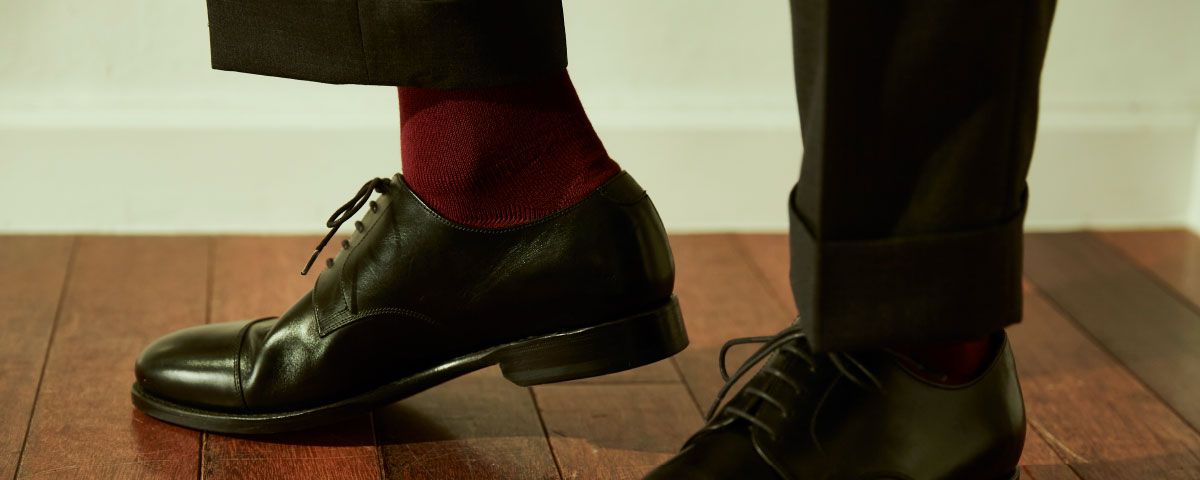 コンセプトは"透明靴下"
足の型に沿ったL字型のフォルムと、複数の立体を組み合わせたかかと部分を融合。
履いているのを忘れてしまうような、これまでにない優しいフィット感を約束します。
<RANGL>が目指しているのは、使い捨ての実用衣料からの脱却。
コーディネートを意識した絶妙な丈感、足元を主張してくれるカラーリングを取り入れるなど、ソックスも着こなしの一部分と捉えています。
集める楽しさと眺める喜びも提案することで、ソックスからその日の着こなしを考えるようなファッションアイテムに。
身に着けるだけでは完結しない、その後のライフスタイルを彩ってくれる存在になって欲しいとの想いも込められています。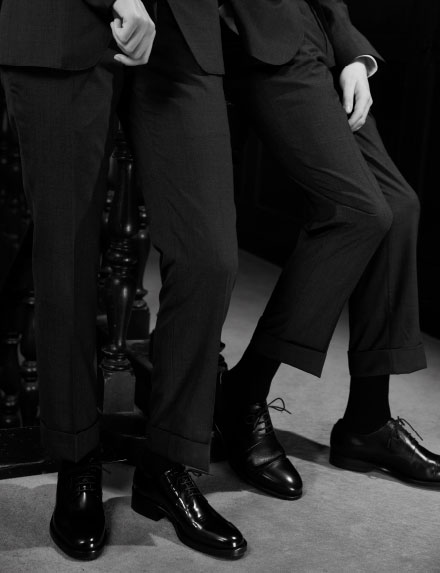 多角度から"究極のソックスとは?"を突き詰めた<RANGL>。
これまで見慣れた靴下とは異なった形状ですが、そのユニークなデザインに理想の軽やかさとフィット感が投影されています。
履いた瞬間から心が踊るような高揚感。着用したときの足の気持ちを紐解くように、自由な発想から生まれた
"人に寄り添う靴下"です。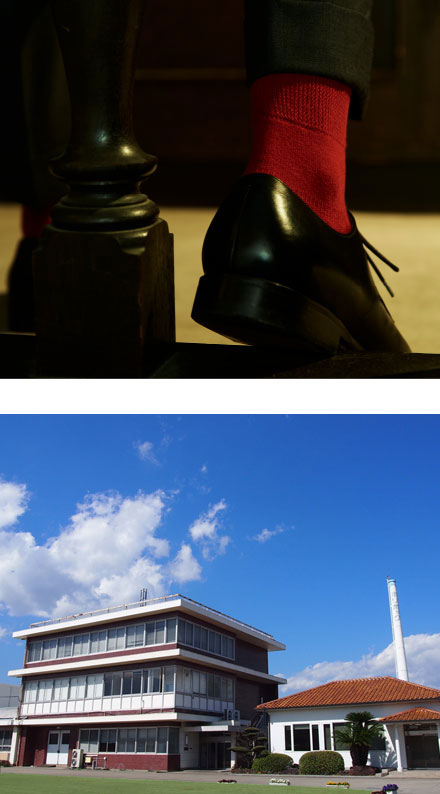 The concept is "transparent socks.
Kakogawa City in Hyogo Prefecture has been producing socks for over 100 years. A sock manufacturer established in 1982, with a factory in this area where tradition and innovation are passed down from generation to generation, has arrived at one question, "What is the ultimate sock?
The embodiment of this mission is , which was launched in 2022. The concept is "transparent socks. The L-shaped form that follows the shape of the foot and the heel part that combines multiple three-dimensional elements are fused together.
They promise an unprecedentedly gentle fit that makes you forget you're wearing them. RANGL's goal is to break away from disposable, utilitarian clothing. We consider socks to be a part of the outfit, with the perfect length for coordination and colors that make a statement on the feet.
By offering the joy of collecting and looking at socks, we have made socks a fashion item that makes you think about your outfit for the day. We want our socks to become a part of your lifestyle, not simply something you wear.
RANGL is the result of a multi-dimensional approach to the ultimate question, "What is the ultimate sock?
RANGL is the answer to this question. The shape of the socks is different from what we are used to seeing, but the unique design reflects the ideal lightness and fit. From the moment you put them on, you feel a sense of elation that makes your heart dance. These are "socks that accompany people", born from a free idea to unravel the feelings of the feet when they are worn.
Copyright 2022 RANGL